We were hard at work reviewing the wedding forums last weekend, and found several questions regarding cliff top weddings in Bali, as well as the estimated total costs involved.
The Question:
There are a good number of wedding couples who plan to invite approximately 50 – 80 guests for their wedding, so we fished out this question, and decided to provide you with an answer below:
My fiance and I are hoping to have our wedding in Bali during June (low tourist season) next year. We would like to know if anyone has gotten married in a villa in Uluwatu, particularly in the cliff top locations. We're planning to invite about 50 guests, and would love to hear about your experiences with regards to the total costs of your wedding.
Our Answer:
Before I answer the cost-related aspects of this question, I would like to point out that certain venues or villas consider the period after mid-June to be the start of the high tourist season. If you are thinking to rent a villa during the low tourist season, do note that you will be limited to booking the villa for the dates of 1st – 15th June for the month of June.
Uluwatu is one of the most popular wedding locations in Bali, as it is known for its gorgeous cliff top venues, as well as the scenic sights surrounding these places.
For an estimated total of 50 guests, I would suggest that you consider the following villas: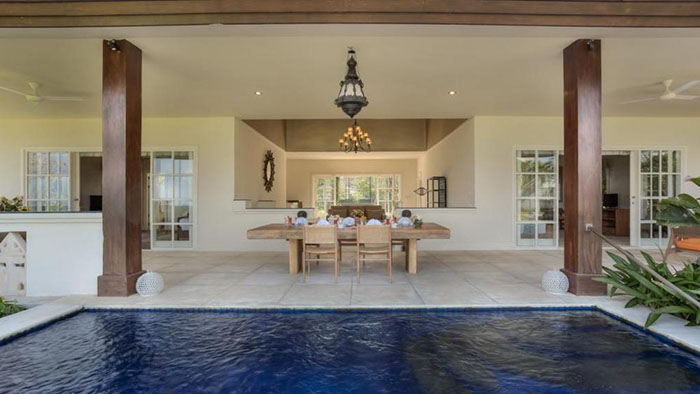 Villa Karang Dua
Maximum Capacity of Villa Cahaya: 60 (seated)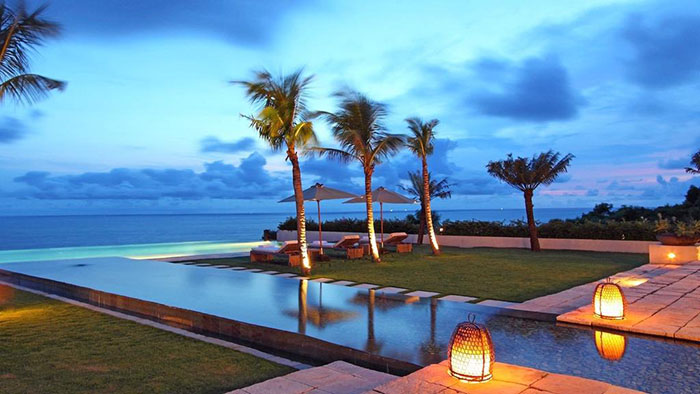 Villa Cahaya, Sinaran Surga Villa
Maximum Capacity of Villa Cahaya: 75 (seated)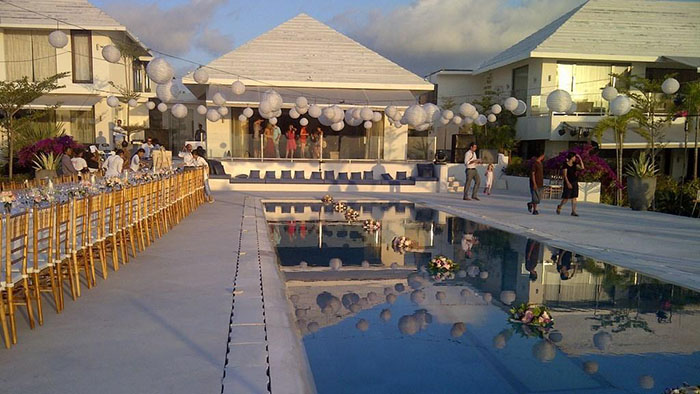 Villa Anugrah
Maximum Capacity of Villa Anugrah: 100 (seated)
These beautiful wedding villas have expansive, verdant lawns that are ideal for holding an outdoor wedding ceremony, cocktail party and dinner reception. The poolside area will also be perfect for hosting a fun-filled post-wedding pool party!
Psst…we're answering this question in three parts. Check out our answers on the total estimated costs and wedding package elements for cliff top villa weddings in our next post!