Dreaming of holding your wedding in a lovely cliff top villa? Check out our article to get an idea of the total estimated costs involved!
The Question:
My fiance and I are hoping to have our wedding in Bali during June (low tourist season) next year. We would like to know if anyone has gotten married in a villa in Uluwatu, particularly in the cliff top locations. We're planning to invite about 50 guests, and would love to hear about your experiences with regards to the total costs of your wedding.

Our Answer:
I answered the first segment about suggestions for cliff top wedding villas in my previous article. In this post, I will relate more about the estimated budgets for holding a villa wedding for fifty guests.
There is no "fixed" budget, particularly for weddings, as the total costs of one wedding may vary extensively from another. The costs depends on the personal preferences of the wedding couple for a variety of elements of their wedding, such as food and beverage, floral decorations and wedding entertainment.
However, I do understand that you would like to have a brief idea of the total estimated costs, and the elements that are included for weddings that fall under this price range.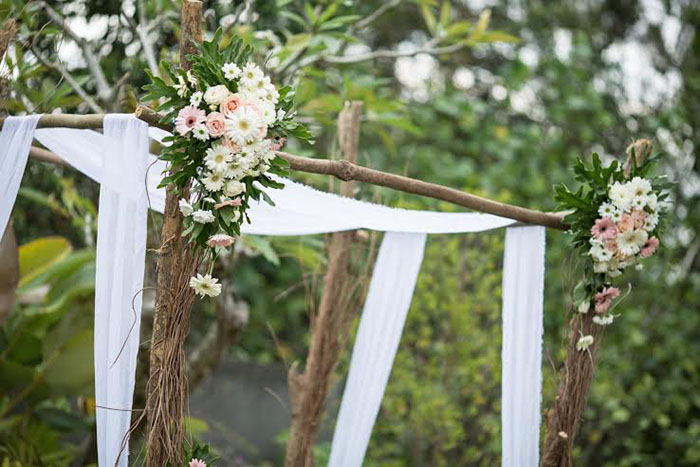 Here's a sample wedding package to give you a clearer insight into the total costs involved:
Estimated Total Costs: USD 16, 000
Total Costs for Rental of Wedding Villa : USD 6,500
Cost Breakdown:
Accommodation (3 nights): USD 4, 500
Function Fee and Banjar Fee: USD 2,000
Wedding Package:
Total Costs: USD 9, 500
Want to know the elements that are included in a villa wedding package? Check out my third and final post on this question (coming soon)!