The Question:
My partner and I are thinking of holding an elopement ceremony in Bali, and we'd like to have a private celebration with a small number of friends. I would like to know how receptive the locals are when it comes to planning and being involved in same sex wedding ceremonies. Does anyone have any advice to offer on this? We are also looking out for a venue with an intimate and quiet setting, Does anyone have recommendations for such venues?
Our Answer:
Gay wedding ceremonies are not uncommon in Bali. There are a significant number of local and international wedding planners offering wedding planning services for gay couples.
Do take note that the Indonesian laws do not recognise same sex marriages. Holding a commitment or blessing ceremony in Bali is a viable option, but if you and your partner would like to have a legally-binding ceremony, you may have to consider the option of arranging wedding legalities in your home country, and holding a non-legal blessing or commitment ceremony in Bali.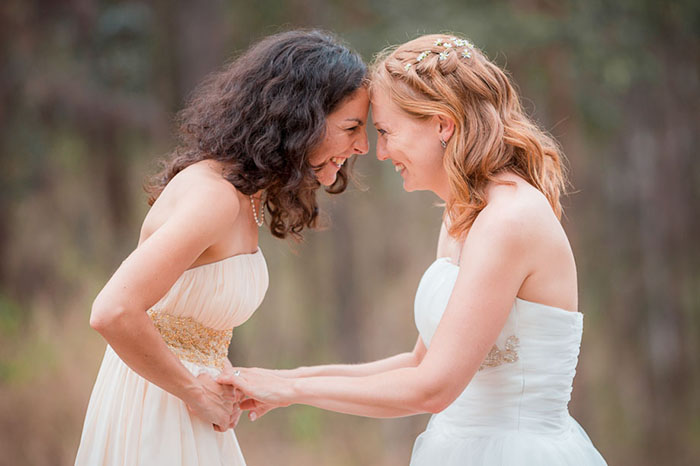 Wedding Venues: An Intimate and Private Setting
If you are looking for a intimate setting for your wedding, I would recommend that you hold your wedding celebration in a private villa. These villas are exclusive properties, and only invited guests are allowed within the compounds of he villa. As such, you and your guests will be able to celebrate your wedding in complete privacy, without the presence of onlookers or other tourists.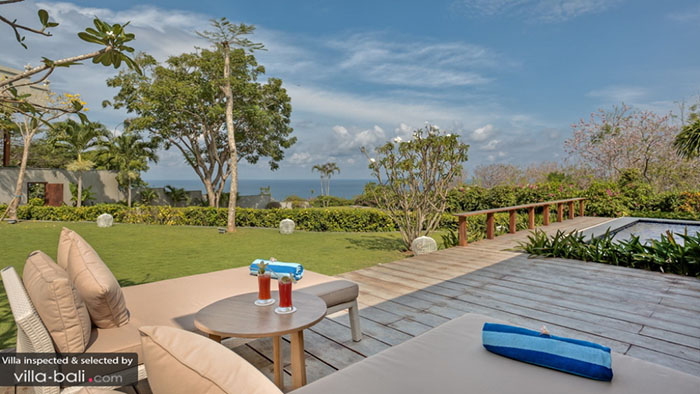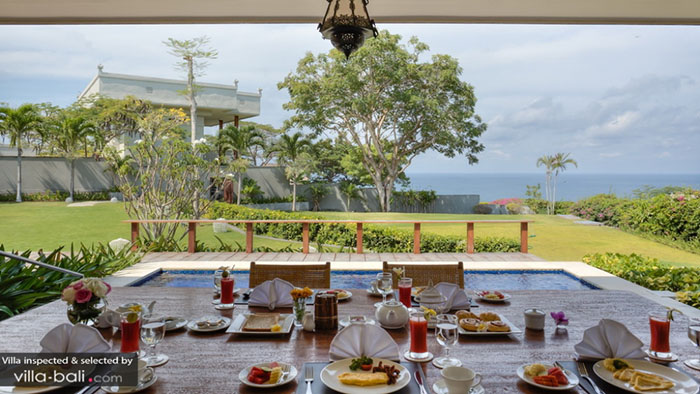 Villa Karang Dua
Location: Uluwatu, Peninsula
Maximum Capacity for Weddings: Seated = 60 pax, Standing = 100 pax
Pretty as a painting, Villa Karang Dua will appeal to couples seeking a well-maintained and picturesque garden for their outdoor wedding celebration. The villa's cliff top location provides its guests with a stunning view of the Indian Ocean and the Pandawa Beach.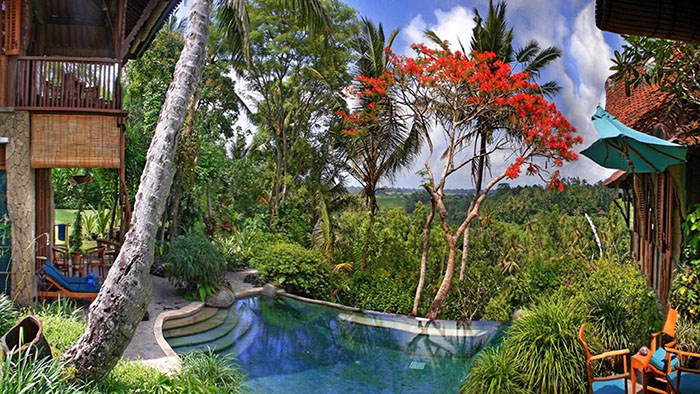 Villa Kirana
Location: Ubud, Central Bali
Maximum Capacity for Weddings: Seated = 100 pax, Standing = 150 pax
Couples who love being surrounded by tropical gre enery will be delighted by Villa Kirana. Cosy, rustic and traditional, the villa is situated amidst the verdant countryside in Ubud, and offers it lucky guests with a lovely view of the Ayung River gorge, volcanoes and rice fields.


Kumala Beach Villa
Location: Lovina, North Bali
Maximum Capacity for Weddings: Seated = 80 pax, Standing = 150 pax
Tucked away in the Northern regions of Bali, Kumala Beach Villa will appeal to couples seeking a peaceful and quiet venue away from the hustle and bustle of the South of Bali. Located right by the oceanfront, guests gain direct access to the sea, and can enjoy the scenic views of their surroundings from the comforts of the villa.