We show you how a wedding celebration in a villa is like!
Being avid wedding crashers, we are familiar with the processes of fun-filled wedding celebrations held in gorgeous villas in Bali.
A question that we have often been asked is: 'What is a wedding celebration in a villa like?'
Well, you asked the question, so we will give you an answer!
We decided to do up this article, to give you a glimpse on how a villa wedding is truly like:
Preppin' Up for their Special Day!
A wedding event requires lots of preparations, and the couple usually spend the mornings prepping up for their special day!
For the grooms and groomsmen, it may not mean anything more than donning on a well-cut suit. The bride and her bridesmaids will require more time, as much care is paid to aspects such as their dress, hair, makeup and accessories.
This is one reason why wedding couples love to hold their wedding in a villa! A commodious villa has several bedrooms and spacious living areas, providing a comfortable environment for the wedding couple as they make preparations for their wedding celebration.
Oh, look at these lovely rooms! Certain villas contain gorgeous dressing rooms (with breathtaking views to boot!), making the process of preparation and dressing up an enjoyable affair for the wedding couple and their bridal party…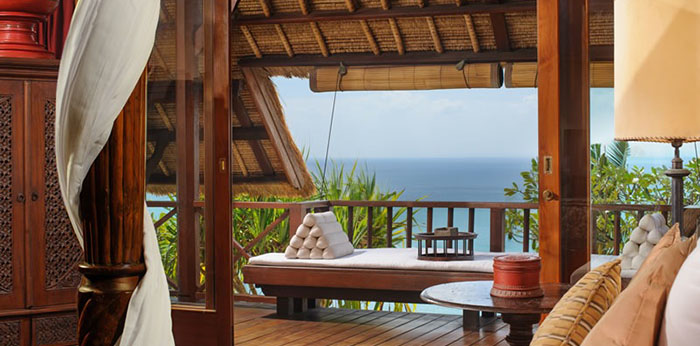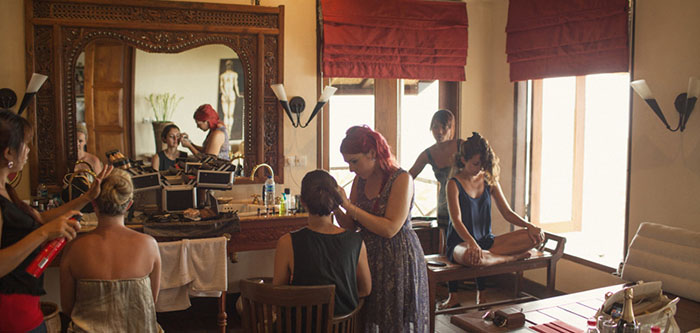 It's Ceremony Time!
The wedding couple kickstarts their special day with a wedding ceremony. The time that the ceremony is held varies, as it depends on the personal preferences of the couple. Certain couples choose to hold it at about midday, while others may hold it in the evening, as they prefer to have a ceremony at sunset.
There are so many places within a villa that the couple can hold their ceremony at!
Some like to have it along the pristine, white sand beaches…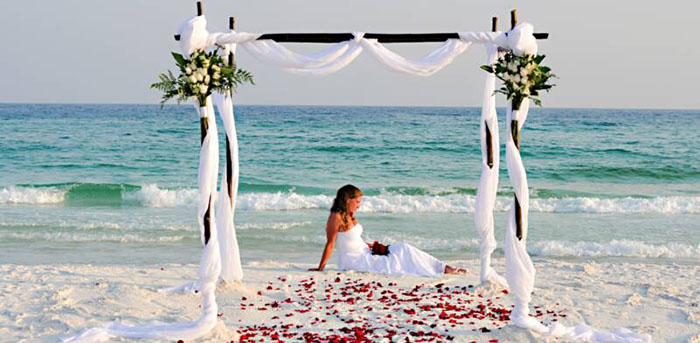 Others like an intimate ceremony within the emerald gardens of the villa…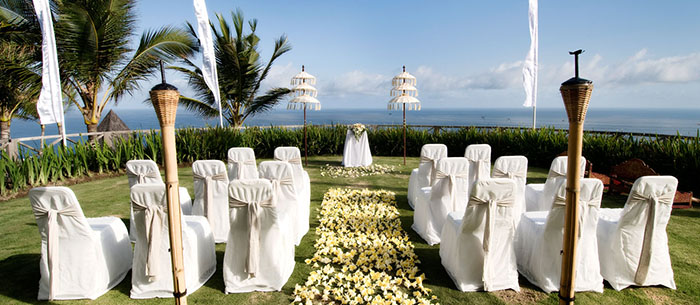 Here is our favourite – a ceremony in a lush garden with a scenic view from the clifftop!…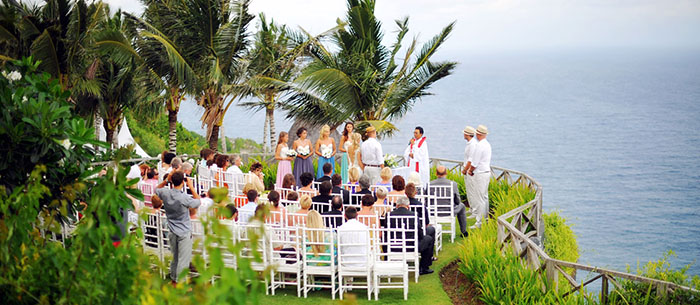 Wedding Reception and Dinner: It's Time to Wine and Dine!
Now that the ceremony is over, the next step is to bring in the food to feed the wedding guests! ; )
In most instances, the wedding reception and dinner are held within the lawn of the villa. Here are a few examples of romantic set-ups amidst the grounds of the villa…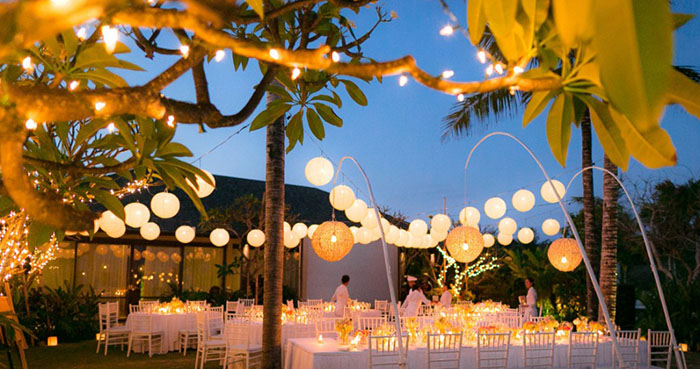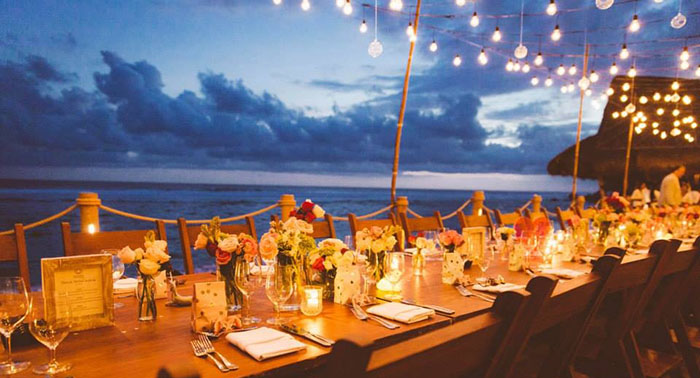 The wedding dinners can also be held on a spacious outdoor deck by the poolside!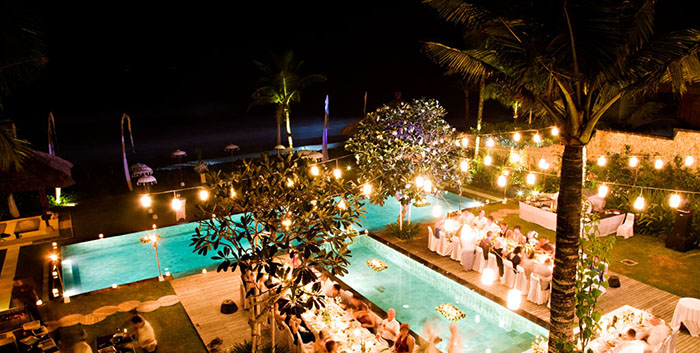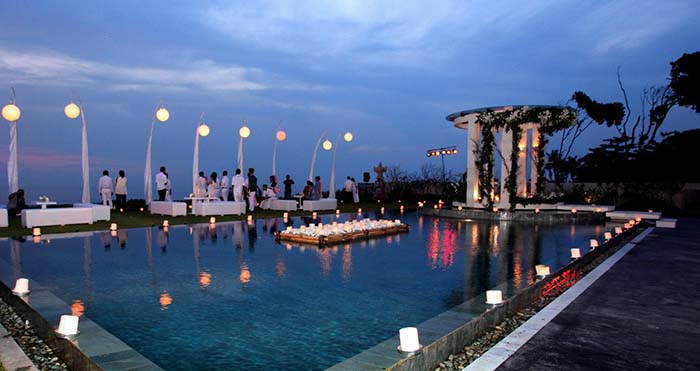 If you have secured Villa Sungai Tinggi for your wedding, lucky you! A lovely garden lies on a plot of land adjacent to the villa, and serves as a perfect spot for holding wedding dinners. There is a charming joglo in the garden too!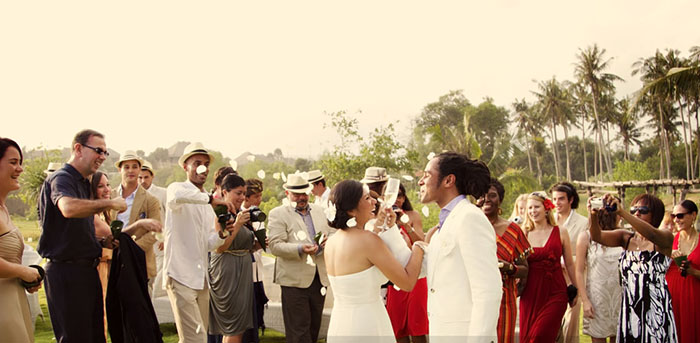 Let's Paaaaaaarty!
Wahoo! We love parties, and this is our favourite part of the weddings.
We have been to weddings with exotic fire dancers – we watched it awe as the nimble dancers swing about blazing balls of fire!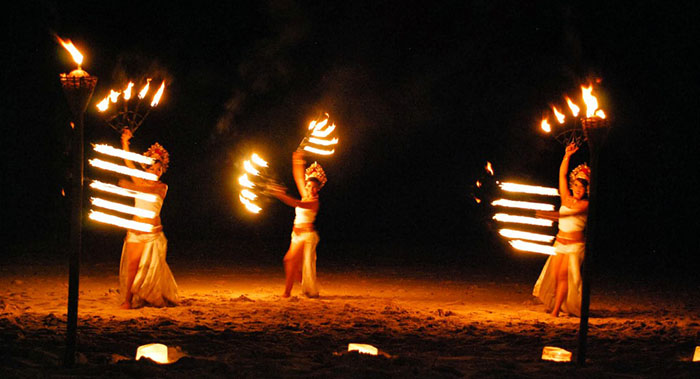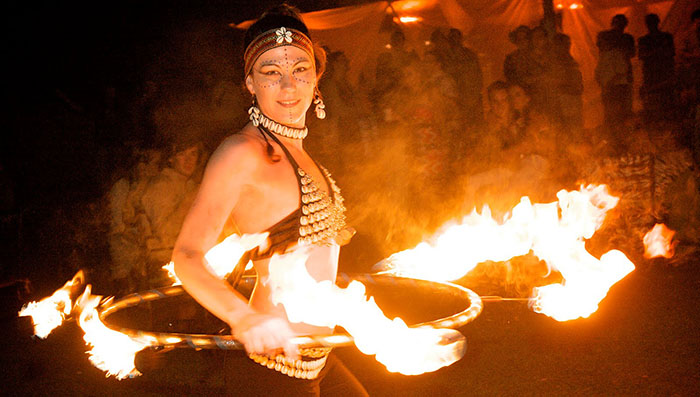 We have also partied the night away in marquees set up within the grounds of the villa.  A great deejay and a crowd of wedding guests dancing enthusiastically to the music sure made a for a fun-filled night!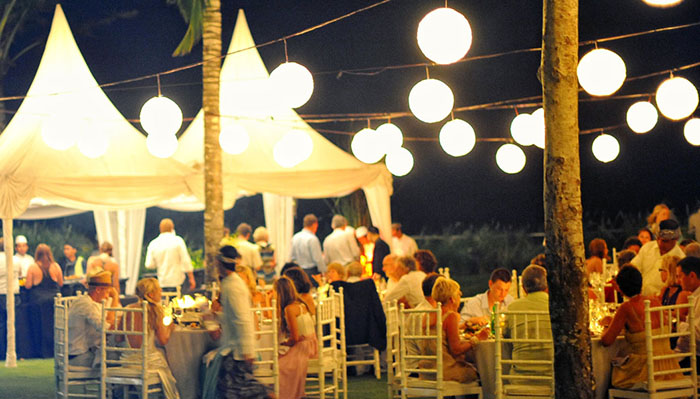 Are you looking for a dreamy villa for your wedding? Check out our selection of wedding villas!