Wedding-Bali.com is kickstarting a brand new column featuring real-life wedding stories. Our very first interview is with Celine!
As the resident wedding crasher at Wedding-Bali.com, I have heard of many different kinds of weddings. Yet, I found Celine and David's wedding celebration to be a fun-filled and unique one – let's hear all about it in the interview below!
Wedding-Bali.com: Celine, why did you and David decide to hold your wedding in Bali? Did you consider any other locations for your destination wedding?
We did not think of getting married in other places. It was an obvious choice, as Bali was a significant place for the both of us. It was where David proposed, and we knew that we wanted to have our wedding there.
Where did you hold your wedding in Bali?
We held our wedding at Yayasan Bali Purnati. It is located at Batuan, close to Ubud. In fact, we were the first couple to hold a wedding there!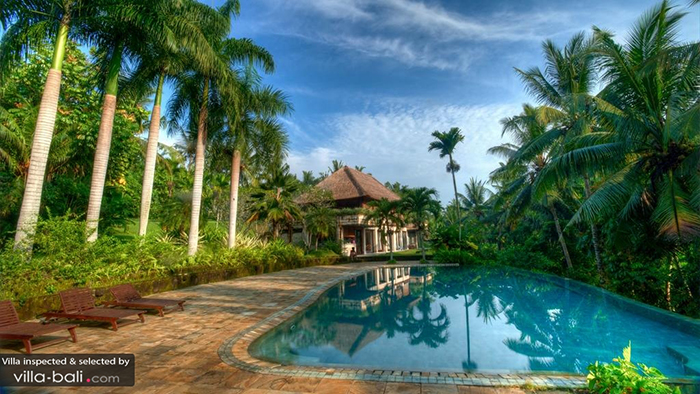 I'd love to hear about your wedding in Bali! Tell me more about it. How long was your entire wedding celebration?
Our wedding celebrations lasted three days. We organised a group activity for all our guests (they invited about 80 guests for their wedding) on the first day. It was a 'car game' – friends and family members who did not know each other were grouped in similar cars. They had to drive to a series of locations around Ubud to complete the game.
That sounds like a great way to break the ice between your guests!
Yes, it was. On the second day, we held our wedding ceremony, dinner and party. On the third day, we had a casual party at Yayasan Bali Purnati – friends and family hung out by the poolside, and enjoyed massages and local Indonesian dishes throughout the day. It was a casual and relaxing celebration.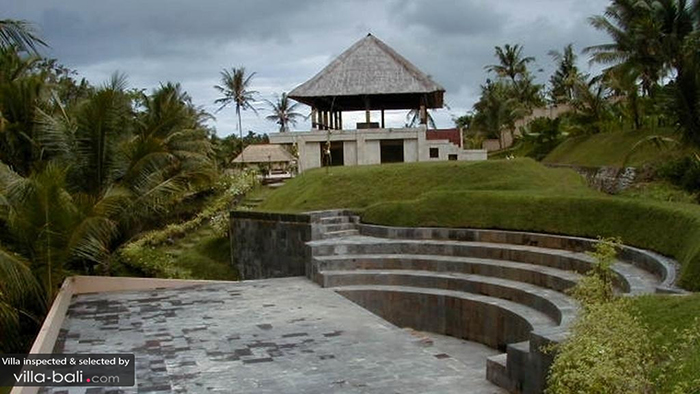 Many brides-to-be want to know more about the sequence of events of a wedding celebration. What was the schedule for your wedding ceremony, dinner and party like?
Our celebration on the second day started with the wedding ceremony. It began at about 4 p.m. to 5 p.m. After that, we had a cocktail reception during sunset by the poolside.
We held our wedding dinner on the second floor of Yayasan Bali Purnati, in a spacious area with a lofty roof.
I have shared this story a few times. We had an interesting experience on the day of our ceremony. Right before the ceremony, the sky started turning very dark. Our entire wedding ceremony was to be held outdoors, and we did not have any backup plans. The staff at Yayasan Bali Purnati told us that we need to bring in a rain-stopper. I've never heard of anything like that before, and I thought it was a joke!
The rain-stopper came, twenty-five of them, and started performing their rain-stopping rituals. At that point in time, our guests were starting to arrive. It appeared to be a joke, and they were curious about the rituals.
It was strange, but the sky above our wedding venue cleared up, despite the fact that the it was cloudy and dark elsewhere. The entire sky cleared up and brightened after our ceremony ended.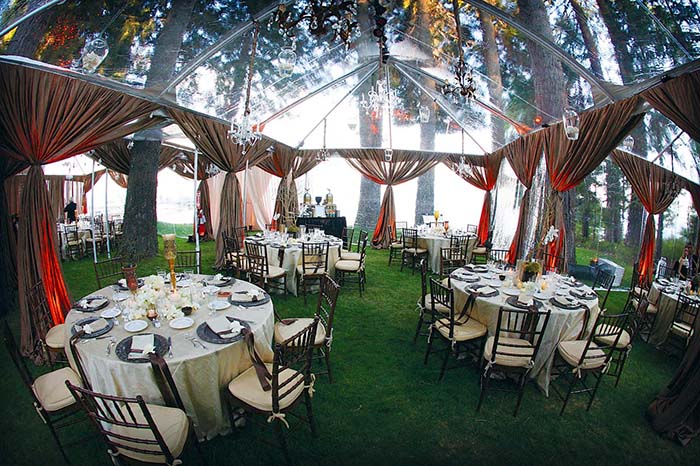 Destination weddings were uncommon at the time that you held your wedding. How did you go about planning your wedding in Bali, and how long did you take to organise it?
I started planning for my wedding in October, and we had our wedding in February. I travelled to Bali twice, for a duration of three weeks each time, to organise my wedding.
Food and beverage was an aspect that I had to spend more time and effort on. As we were the first couple to hold our wedding at Yayasan Bali Purnati, the staff had no prior experience when it came to food preparation and execution for weddings.
They were not equipped nor trained in this aspect. I trained them on preparing and serving the different kinds of food and beverages that were provided during my wedding.
What about other aspects of your wedding, such as the event decoration? What was the style of decoration at your wedding?
I did not have elaborate decorations at my wedding venue. We had wedding flags and Balinese parasols along the pathway leading to our wedding ceremony outdoors.
To me, event decorations was not an aspect that required extensive planning. I felt that our wedding venue was beautiful, and required little decoration. Also, the Balinese staff have a natural taste for design, and did a great job in decorating the venue.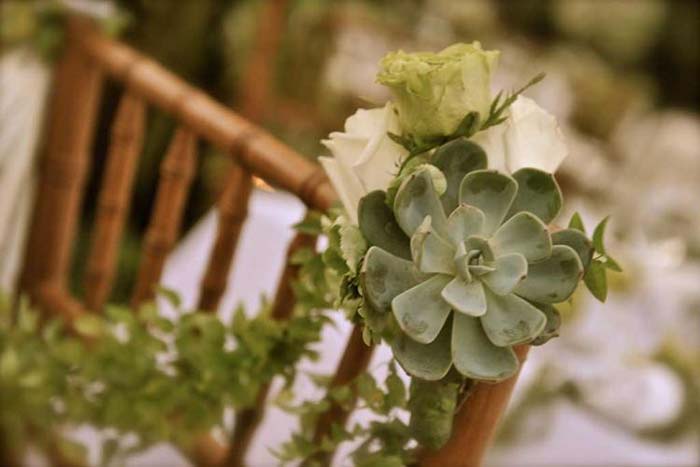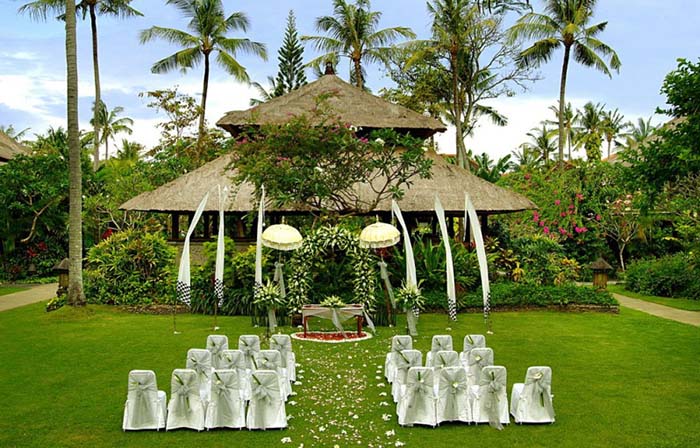 This is the first part of our interview with Celine. Read on about Celine's and David's wedding in the second part here!