Venture away from the crowds, and check out these villas tucked away in the serene and tranquil regions of Bali!
Are you and your partner looking for a wedding villa, but find yourselves thinking that popular locations in the South of Bali are too crowded and touristy for your liking?
If you have answered yes, we have suggestions for wedding venues that we think will float your boat. Team Wedding-Bali.com ventured up to the tranquil and peaceful cities of Pemuteran, Lovina, and Amed and bring you three wonderful villas that provide a intimate and serene setting for your wedding celebration!
1. Jeda Villas: Villa Timor, Villa Java and Villa Bali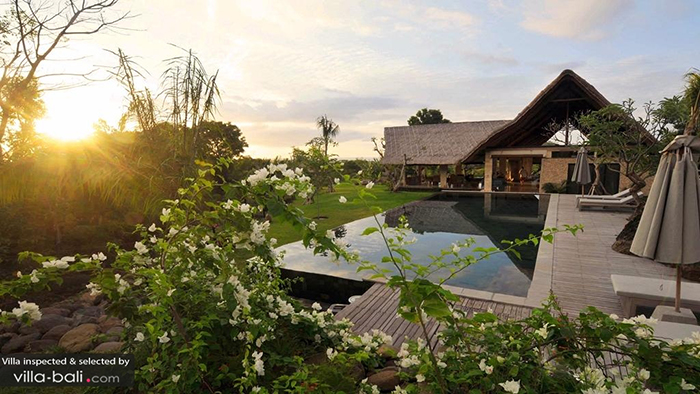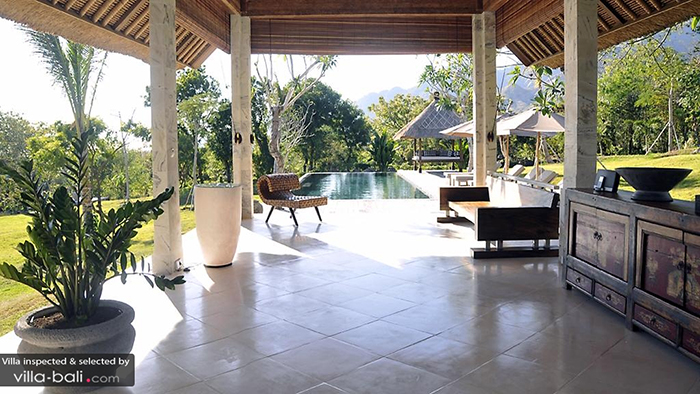 Location: Pemuteran, West Bali
Situated in the relaxed and quaint fishing village of Pemuteran, Villa Timor, Villa Java and Villa Bali are three villas situated within the Jeda Villas complex. These villas can be rented independently or in conjunction with the other two villas.
You will enjoy the scenic sights of the mountains, verdant forest and boundless ocean from the comforts of the villa. The spacious, manicured gardens of the villa also make for perfect spots for holding outdoor wedding ceremonies and dinner receptions.
What we love about the Jeda Villas:
– A team of experienced villa staff to ensure that all your needs are well taken care of (eg. cook, massage therapist).
– Eco-friendly abode. Renewable energy sources are used to generate power.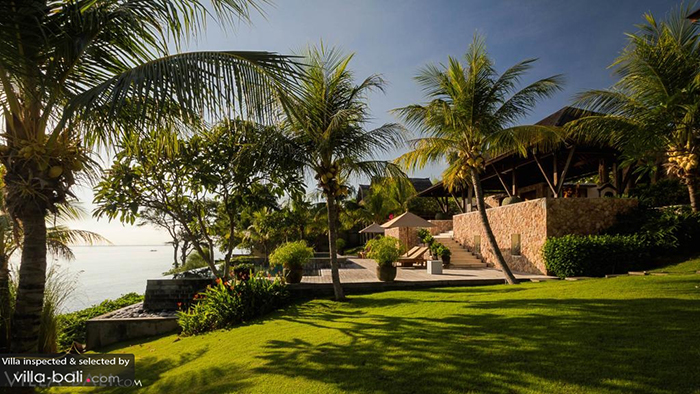 2. Villa Bukit Segara
Location: Amed
Step into Villa Bukit Segara, and you will find yourself reluctant to leave the villa when your stay comes to an end. Serene, traditional and tucked away in a gorgeous setting, you will find that this beautiful villa is akin to paradise.
The lush garden of the villa can accommodate a total of fifty guests (seated), making this an ideal wedding venue for couples hosting an intimate celebration.
What we love about Villa Bukit Segara:
– Spectacular beachfront villa with stunning sea views from all bedrooms, as well as the infinity pool.
– Enjoy a traditional experience at the villa – guests will be alerted to the start of their meals with the sound of a gong.
– Guests have direct access to the beach, making it easy and convenient to arrange for diving or snorkelling trips.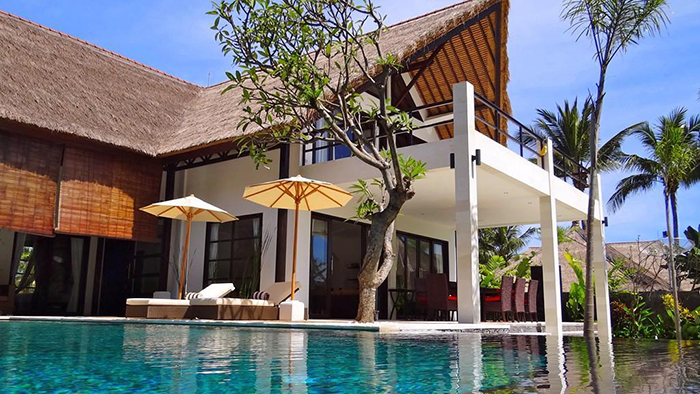 3. Villa Bayu Segara
Location: Lovina
Located in the serene and remote Northern regions of Bali, Villa Bayu Segara is a new villa constructed recently in 2013. The lovely garden and beautiful poolside area serves as a great spot for holding a cosy outdoor wedding ceremony, dinner reception or post-wedding pool party.
A direct path by the riverside leads from the villa to the beach, making it convenient for the wedding couple and guests to venture out for a beach wedding photography shoot.
What we love about Villa Bayu Segara:
– Ideal location to explore the natural wonders of Bali.
– Good opportunity to embark on dolphin-watching excursions.
– Outdoor terrace serves as a perfect spot for alfresco fine-dining meals