Dawn and Herve had a beautiful wedding at Villa Kailasha recently. We had a little chat in them, and wanted to share about their special celebration with all of you in our interview with Dawn below:
Why did you and your husband decide to hold your destination wedding in Bali? Were there other places that you were considering?
Bali was the first holiday destination that we visited together as a couple. Therefore, it became an obvious choice for our destination wedding.
I'd love to hear about your wedding celebrations at Villa Kailasha! Could you share about it?
We had the advantage of planning our wedding two years in advance. One of the first things that we did was to search for a beachfront villa within our budget, and Villa Kailasha was the perfect venue.
Our wedding planner did a fantastic job in decorating the villa, and it looked exactly as we imagined. All the wedding vendors, such as our caterer, photographer and videographer did a great job. We were also blessed with perfect weather on the day of our wedding, as the weather was gloomy, with a slight drizzle just the day before.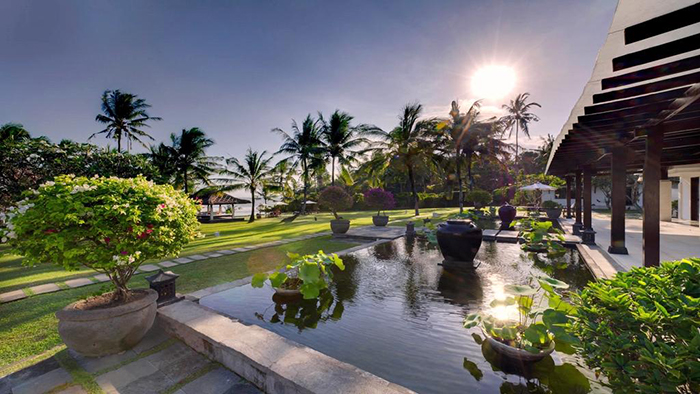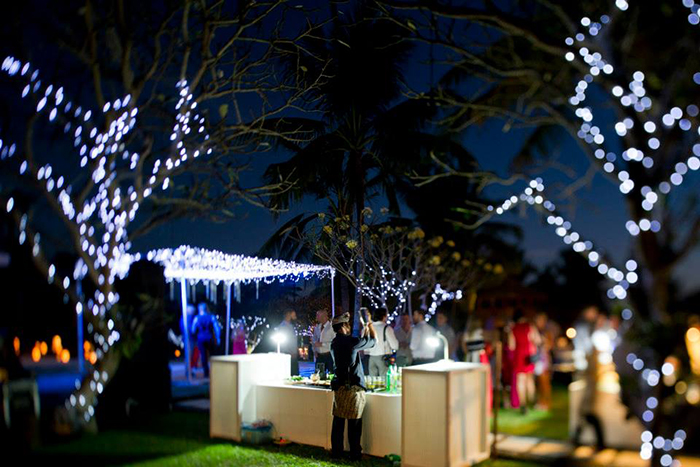 How did you schedule the different segments of your wedding?
Our schedule was planned by our wedding planner, and it worked out great. We kickstarted our wedding celebration with a traditional Gatecrash games at 2pm. This lasted over an hour. After that, we began making preparations for our wedding ceremony, which was scheduled to begin at 5pm.
Our evening cocktail reception was held between 5: 30 p.m. – 6: 30 p.m., and our dinner reception began at about 7pm.
Speeches were held throughout the night, and some of our guests prepared videos for our wedding. We had a dance party starting at 8 p.m., and this lasted till late at night.
Which was the most memorable part of your wedding?
Everything was memorable! It is so hard to pinpoint a certain part. I would say it would be during our wedding ceremony, when we said our vows against the beautiful backdrop at Villa Kailasha, with all our loved ones witnessing the wedding event.
Did you hold your wedding ceremony, and take wedding photography shots at the beach?
Our wedding ceremony was held at the lawn located in front of the pool. We did not go to the beach – we were too busy preparing for the wedding and the villa is gorgeous! Why would we want to leave the villa? 🙂
Were most of your wedding celebrations held outdoors in the garden of the villa?
Yes, everything was held outdoors. We remained in the rooms only to do our make up and to prepare ourselves.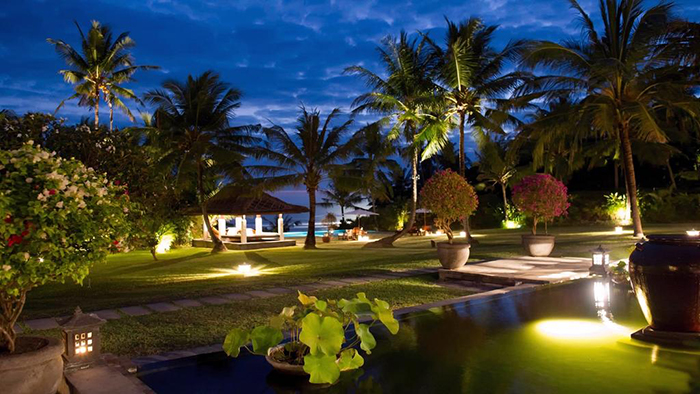 What were your favourite parts of holding your wedding at Villa Kailasha?
The level of privacy, the fantastic service of the villa staff, and the well-maintained state of the villa. I also loved the view that Villa Kailasha offered – that made our wedding pictures beautiful. 🙂
Explore the lovely Villa Kailasha here!