The Question:
I visited some wedding venues in hotels recently. The locations are beautiful, and the food is amazing. My only problem is that the prices of drinks are pretty expensive. Does anyone have any advice for this?
Our Answer:
Booze and beverages is usually an issue for brides and grooms planning to hold their destination wedding in Bali. The hefty import tax makes it a pricey affair to purchase imported spirits, wines, beers and soft drinks in Bali. This can be a downer, particularly for wedding celebrations and parties, as it is likely that you would like to offer your guests with an ample supply drinks without breaking the bank in this process.
We understand your pain, and have come up with three solutions that you may consider: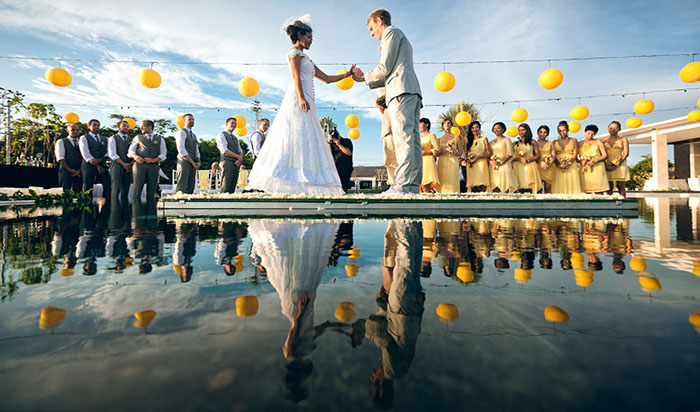 1. Holding Your Wedding in a Private Villa
Certain couples may choose to hold their wedding in a villa. With this option, couples can bring their own alcohol without paying the exorbitant fees that may be charged by other venues, such as hotels, resorts or wedding chapels. Do take note to check if corkage fees apply for bringing your own alcohol to the villas.
There are a number of villas containing a wine cellar within its compounds. You may choose to purchase your supply of alcoholic beverages from the cellar in these villas. This may be a viable and convenient option if you are inviting a small number of guests, and do not plan to supply a substantial amount of alcoholic drinks.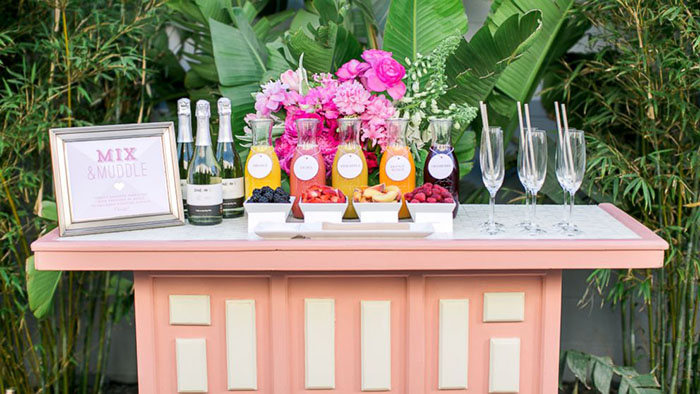 2. Ditch the Open Bar and Pre-select Your Drinks
Opting for an open bar during your celebration may not be the best option for couples who are finding it a challenge to cut costs for their wedding.
What are the costs for an open bar?
Having an open bar offering a selection of wines (red, white and sparkling), liquors (Bacardi Light, Havana Blanco), aperitifs (Campari), beers (San Miguel), cocktails, juices and soda may cost about USD 55 per person at certain venues. This price includes free flow drinks for two hours, after which a charge of USD 45 applies for each additional hour. Rates charged by five-star hotels and restaurants are likely to be higher compared to these rates.
If these prices are likely to exceed your budget, you may want to consider the option of offering pre-selected drinks, rather than an open bar as a more cost-friendly option.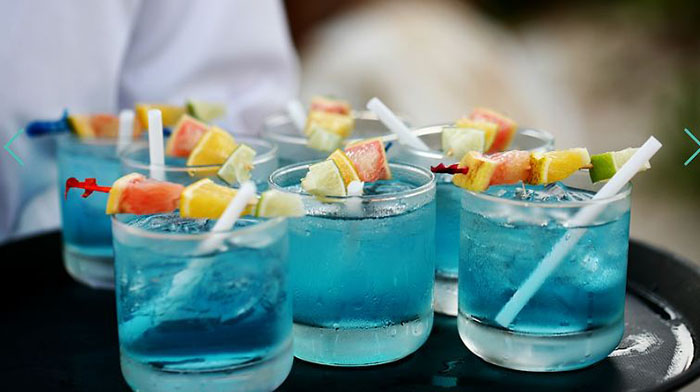 3. B.Y.O.B.
The last option you may undertake is to bring your own beverage.
It may be feasible for you and your partner to bring in the alcoholic beverages required, if you are planning to invite a small number of guests for your wedding. However, if you plan to throw a large-scale celebration, and to invite close to eighty or a hundred guests, you may want to ask for help, and to have some of your guests to bring in alcohol when they travel into Bali.
Do make sure to check that your wedding venue permits guests to bring in their own alcoholic beverages, and if any additional corkage fees apply.