Lucky us – Team Wedding-Bali.com crashed a delightful wedding at the beautiful Villa Bayuh Sabbha!
This wedding was particularly memorable, as we had the chance to witness the ceremonial processes taking place in a traditional wedding celebration!
Here's what we saw:
How does the ceremony start?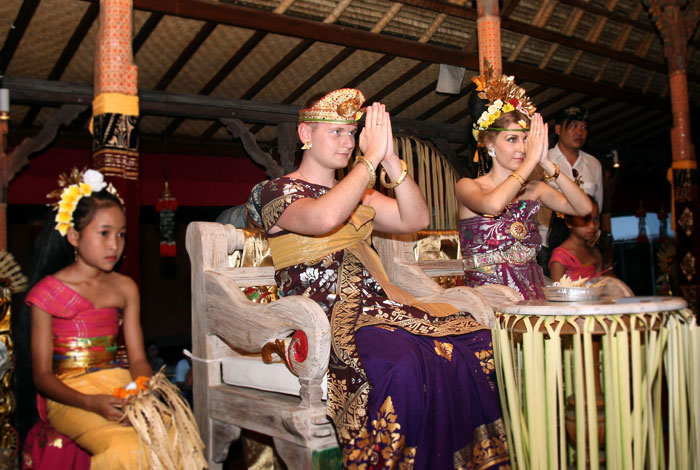 The bride arrived, dressed in lovely traditional garments, and sat on a chair.The parents of the bride were required to pour holy, or spiritual water from her head to her shoulders, from her shoulders to knees, and finally, from her knees to her feet. This process was carried out in three separate steps. The bride's mother was the first to carry out this process, followed by her father.
Next, the bride's mother took a strand of her daughter's hair and cut it three times. Her father repeated the same steps.
After this, both the bride's parents threw the vase containing the holy water onto the ground, breaking it. The onlooking guests then applauded.
The bride left, and the groom arrived at the grounds where the ceremony was taking place at. Similarly adorned in traditional garb, he underwent the same processes that his bride took part in.
After these processes were carried out, the wedding couple and their family members prayed in front of a tree, and planted a flower in the ground.
What processes are carried out at the end of the wedding ceremony?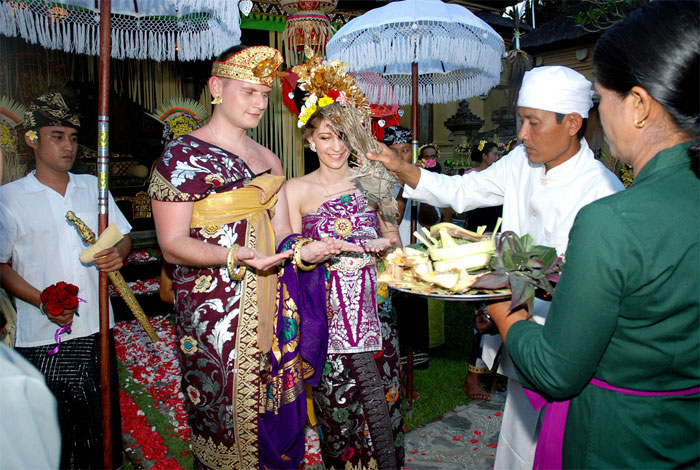 The wedding ceremony draws close to the end. The guest watches on as the parents of the bride and groom feeds them from a plate of food. After this step, they leave the grounds of the wedding ceremony.