I always enjoy meeting up with wedding professionals with are very passionate about their work, and to gain insights about the wedding industry from them. An example of this would be the interview that I had with Caroline and Angela, the lovely team behind The Wedding Stylist. 
We've shared the first segment of our interview with Caroline and Angela here. Read on for the second part of our conversation with them!
Were there any weddings that were particularly challenging for you?
Angela: All weddings have their own challenges. Fortunately we haven't met any challenge too big for us to tackle.
Most of the time, challenges stem from lack of communication. Communication is important, whether it is between the wedding planner and the couple, or the couple and their family. This is especially so for Asian couples, as weddings tend to be more like a large family event. It is important that the couple and their families are all on the same page.
What are common problems that brides and grooms face when they are in the midst of planning for their wedding? Do you have any advice for them?
Angela: As mentioned, I think that clear communication is important, in order to accommodate and manage everyone's expectaions.
For example, couples nowadays may not be knowledgeable about certain wedding traditions, and may need to consult their parents. We need to know about these details before finalising everything. If it is too late, we cannot make much changes to the ceremony, or the wedding couple may have to pay more to cancel the original arrangements and to implement alternative plans.
Are you inspired by sources within, and outside of the wedding industry? Tell me more about your sources of inspiration.
Angela: I think that for me, I can be inspired by a lot of different things, such as movies, theatres, performances and the stage design during these performances, interior design, fashion and travel.
Caroline: It is quite random sometimes.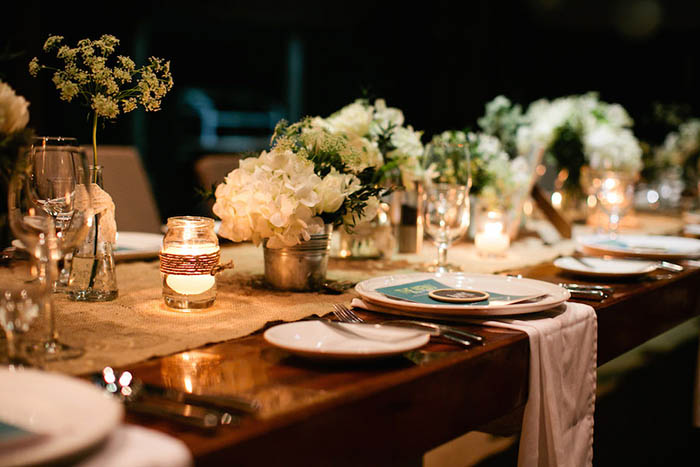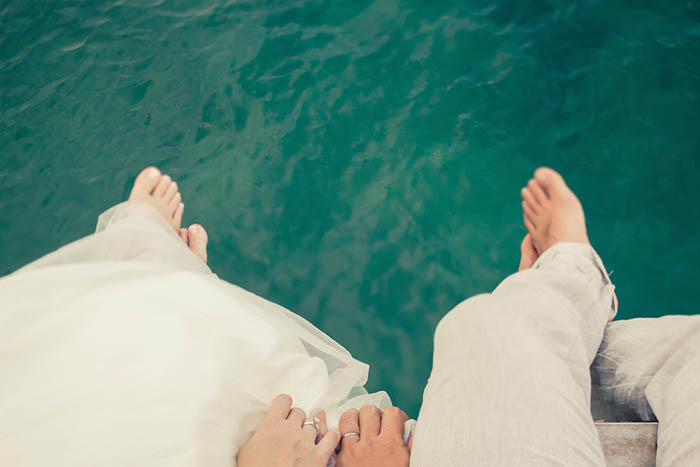 What is your opinion on the trend of destination weddings? Do you think it is a fad, or is it a trend that is here to stay?
Caroline: I think it is more than a fad. Nowadays, couples want to keep weddings small, and to have something that is more meaningful than just holding a ceremony or celebration in a place that you want.
Angela: The younger generation is moving away from holding big banquet weddings, and are choosing to have smaller weddings instead.
There is an emerging trend among our clients – they are opting to hold two weddings. The first would be throwing a larger scale banquet in a hotel, followed by a smaller wedding with close friends and families overseas.
I find that couples are shying away from big weddings in general.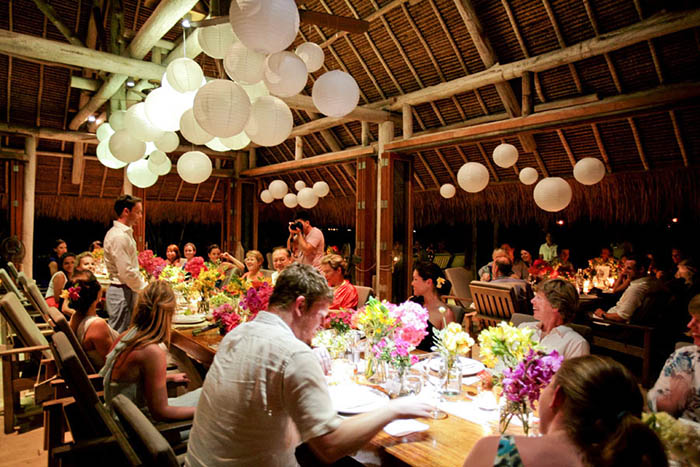 Which are some of your favourite locations for a destination wedding?
Angela: I actually like the idea of elopement – just the couple with one officiant…
Caroline:…me. (laughs) But where?
Angela: Somewhere obscure and private… Maybe in a huge cave by the sea. But back to the question, some of my favourite locations are Bali and Boracay.
We've come to the end of the interview! Do the both of you have anything else that you'd like to share with all of us?
Caroline: I would like to add that on the wedding day, brides and grooms should not stress about their wedding but instead enjoy it to the fullest. After all the time and effort they've put in during the planning process, they should just focus on having fun on the wedding day. When certain things do not happen as planned, just roll with it!
Angela: I should promote my country as a destination wedding! Indonesia has a lot of beautiful places, and Bali being the most popular destination. However, do explore more areas other than Bali, such as Nikoi Island, for something different.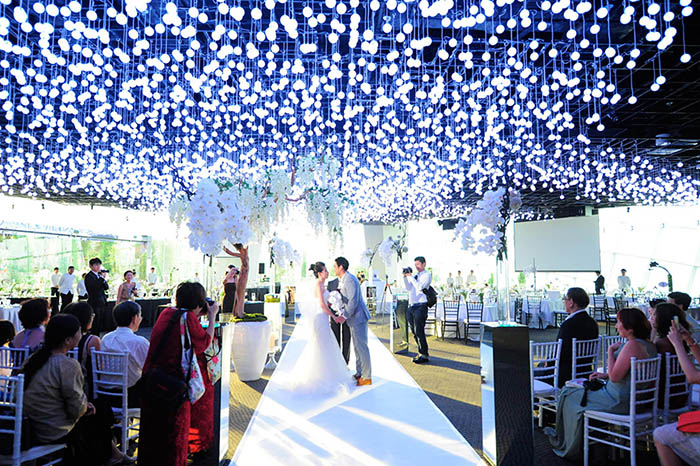 All images are credited to The Wedding Stylist. Check their gallery out for more gorgeous wedding pictures!