I always enjoy meeting up with wedding professionals with are very passionate about their work, and to gain insights about the wedding industry from them. An example of this would be the interview that I had with Caroline and Angela, the lovely team behind The Wedding Stylist.
Conversational and convivial, we discussed about all things related to weddings – their wedding planning process with their clients, what inspires them,favourite weddings that they have helped to plan, and their thoughts on the trend of destination weddings.
Let's hear what Caroline and Angela shared about with Wedding-Bali.com in our interview below!
Wedding-Bali.com: Hi Caroline and Angela! Let's start with a self-introduction. ; ) What are your interests, and what do the both of you enjoy doing in your free time?
Caroline: I like reading, traveling, heading to places for good food, as well as researching on all things related to weddings.
Angela: I like baking, cooking and reading. I read almost everyday, as I like reading before bedtime. I also like finding out about new trends, and surfing the net for the latest trends in design, aesthetics and interior design. Arts and crafts is also something that I enjoy.
How did you start on your career as a wedding planner? Did the both of you start The Wedding Stylist together?
Caroline: No, I started The Wedding Stylist on my own first in 2009, and Angela joined me after as a partner. Previously, I was working in the engineering sector, and I started my career in the wedding industry after planning my own wedding.
Angela: I was a cabin crew with Singapore Airlines for almost three years before I went on to do marketing and branding for LASALLE College of the Arts. I've always found the creative industries to be exciting and inspiring; and I want to work in an environment that inspires me everyday. I think I've found that in wedding planning.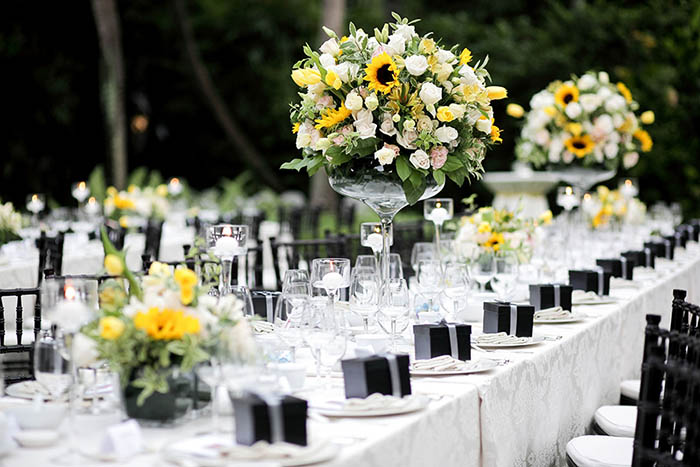 How is a typical day at work is like for you?
Caroline: We start the day with paperwork and researching for our clients' weddings. We also meet up with wedding vendors within the week usually to discuss different wedding projects.
Angela: Our hours are quite long, and usually stretch into the night. On weekdays, we meet up with our clients after work, and our meetings with them usually last from about 8 p.m. to 10 p.m.
What are the parts or roles in your work that you enjoy the most?
Angela: I enjoy coming up with ideas for weddings for our clients. However, the most rewarding part of this job is when our clients tell us that they have a blast at their wedding!
Caroline: It's the same for me. I also like getting to know the clients, building relationships with them that lasts long after their wedding, and helping them to achieve the wedding that they have in mind.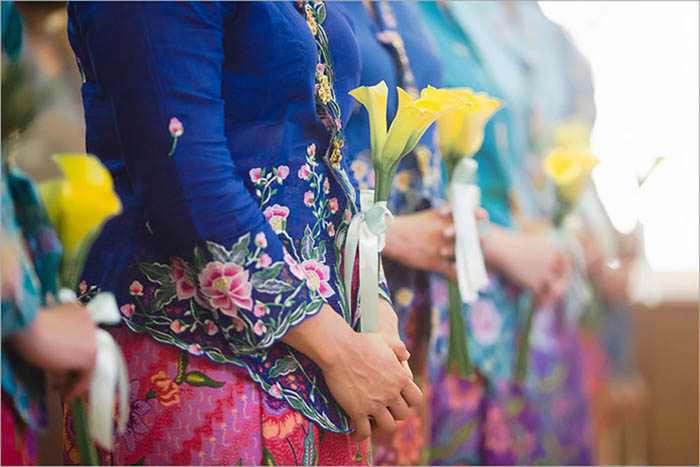 What are wedding themes that you think are popular among Singaporean brides and grooms?
Angela: I think these themes change from time to time. I don't think it is specific to Singapore – wedding couples nowadays are savvy, and popular themes among local couples here follow international trends.
Two years back, weddings with a 'Twilight' theme were popular among couples, and a year ago, the 'Great Gatsby' or 'Roaring Twenties' theme was in demand. I think couples in Singapore pull in ideas from all over the world. Over the past few years, I feel that the rustic wedding theme has proven to be a consistent trend, with some variations.
But, I think that our job is not to follow the trends, but to create a wedding that suits each couple's personality as well as to listen to what they envision as their ideal wedding.
We want to help them to realise their dream wedding, and at the same time introduce more ideas. They might end up liking these new ideas better than the ones that they originally had in mind. We strive to make their wedding even better than what they've hoped for, and to value-add to their wedding planning process.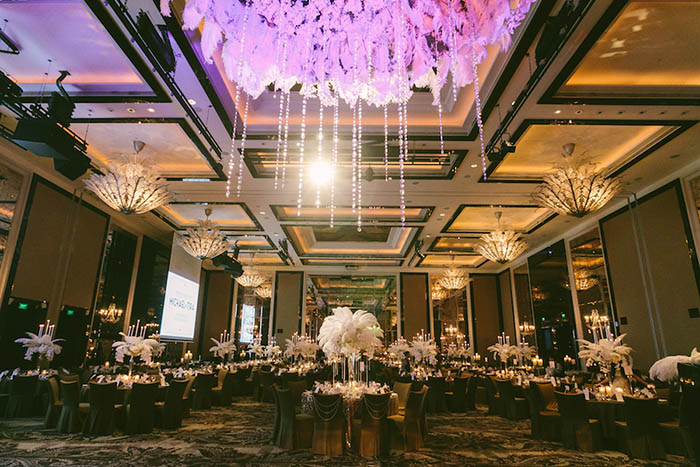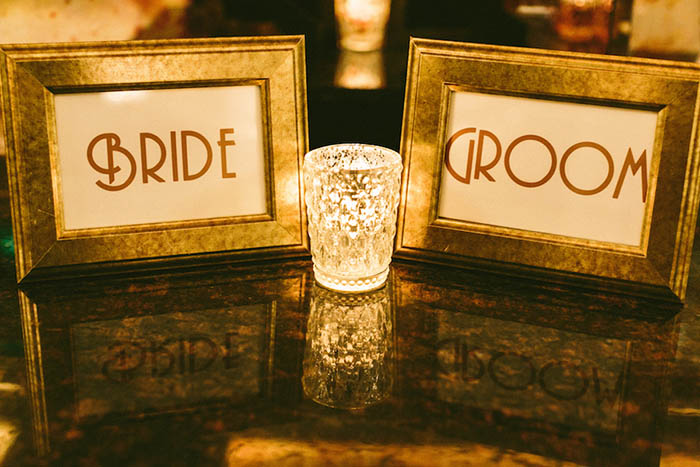 Which were some of your most memorable or favourite weddings to plan?
Angela: There was a wedding of a German couple that was memorable to me because it was the first wedding I've planned other than my own.
The couple had just moved to Singapore, and were not familiar with Singapore. It was an intimate wedding with mostly overseas guests, so they wanted to let their guests discover and explore different parts of Singapore.
They held their R.O.M. ceremony at Sentosa, and kept their reception dinner venue a secret from their guests. A bus was hired to transport all their guests to Burkill Hall, and their guests were given more than an hour to explore the Orchid Garden before the dinner started.
I also learnt about the German culture through planning their wedding. During their wedding, they provided a blank canvas, and all their guests were asked to paint something on the canvas. It was like a collaborative piece of artwork, and I learnt that this was a tradition at German weddings.
Caroline: A wedding that we had at Nikoi Island was memorable for me. It was our first wedding on the island, and we brought in everything that was required for the wedding from Singapore, and completed the set up overnight.
There were fireworks at the wedding the next day, and everyone had a great time.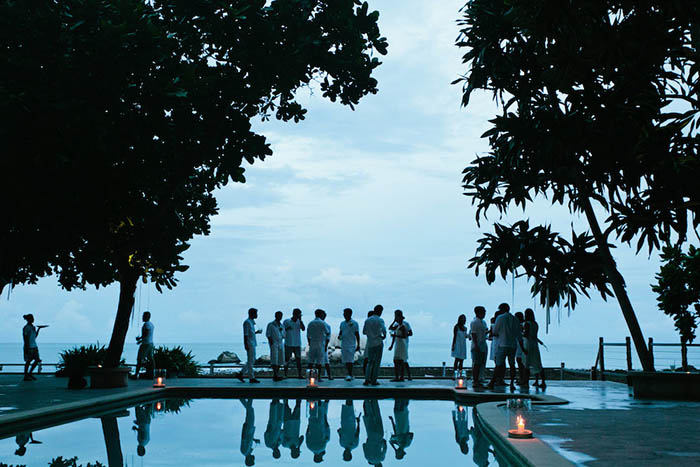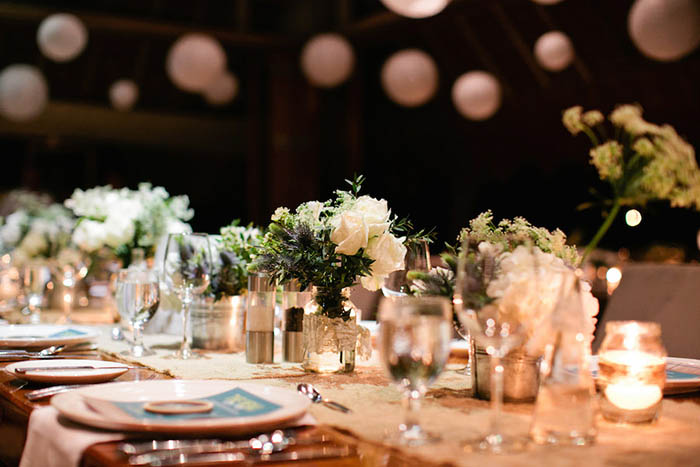 The second segment of our interview with Caroline and Angela will be published on Wedding-Bali.com soon – keep your eyes peeled for it!
All images are credited to The Wedding Stylist. Check their gallery out for more gorgeous wedding pictures!