We spent a lovely day at a fun-filled wedding celebration at Villa Bayuh Sabbha! We joined in the wedding ceremony during the day, and mingled around during the cocktail reception in the evening.
Here's how the rest of our evening went…
Outdoor Dinner Reception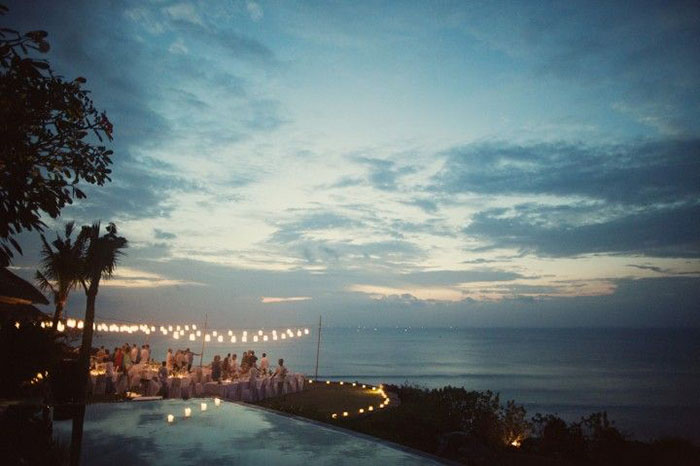 The outdoor setup in the garden of Villa Bayuh Sabbha was beautiful. Colourful bouquets of flowers adorned dining tables decked in white table cloths, adding a bright pops of colour to the simple and classic setup. Streams of lanterns hanging over the dining area created a pretty sight and romantic ambience.
What was on the menu?
We enjoyed a buffet-style dinner at the villa. Traditional-looking booths were set up within the garden, and guests were free to help themselves to a wide selection of scrumptious dishes. These are some of the delectable array of dishes that were on the dinner menu…
Segara Soup, Babi Guling, Nasi Pandang, Nasi Liwet, Udang Bakar Sereh, Pepes Ikan Tuna, Opor Ayam, Rendang Sapi, Telur Pindang, Ayam Betutu Bakar, Sate Lilit, Ketupat, Lontong, Jukut Ares, Jajan Pasar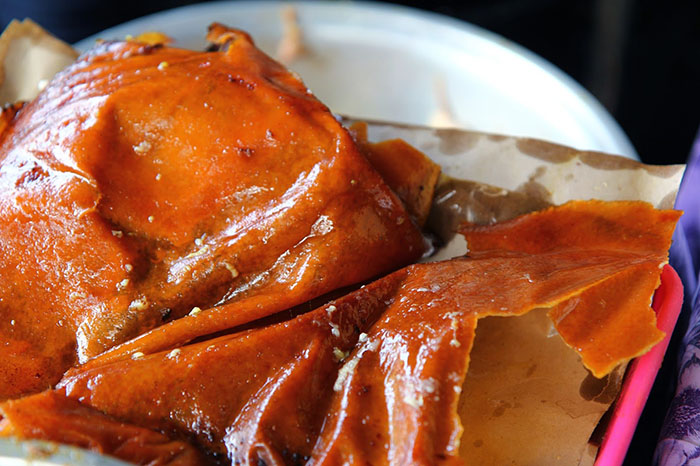 Babi Guling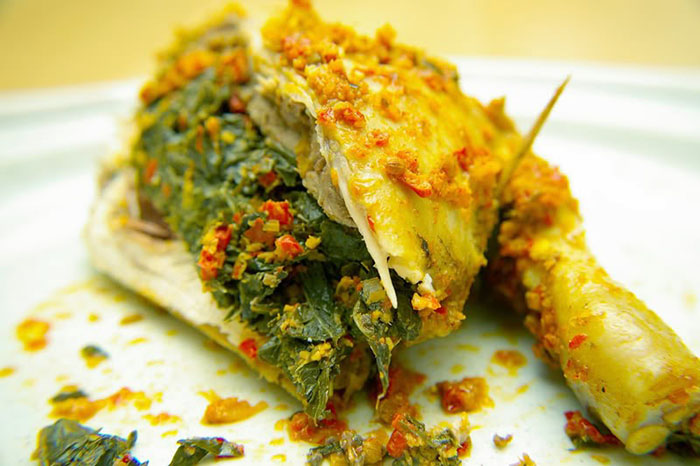 Ayam Betutu Bakar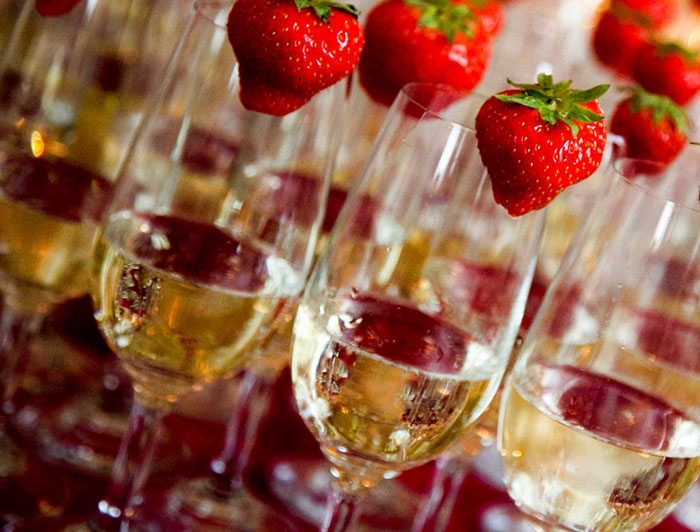 …and beverages…
Mineral water, Tonic water, Soda, Juices, Beer, Coffee, Tea
Here's a glimpse of the program schedule for the evening:
Sample Schedule
Cocktails
Dove release
Bouquet release
Grand entrance of the bride and groom
Traditional Balinese dance performance
Speeches
Dinner
Traditional Balinese dance performance
Speeches
First dance
Post-wedding party commences