Read on to find out about the best cliff top wedding venues in Bali!
Mention Bali wedding venues, and images of cliff top wedding locations with stunning views of the glistening ocean come to mind.
Our dedicated Team Wedding-Bali.com trawled through the wedding forums in search of your burning questions, and we found this oft-asked question that we had to answer:
I'm looking for a cliff top location with great views of the sea for about 30 – 40 guests. Any suggestions?
Our Answer: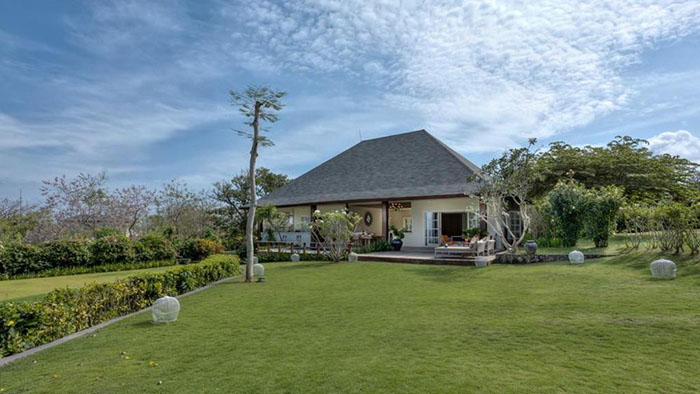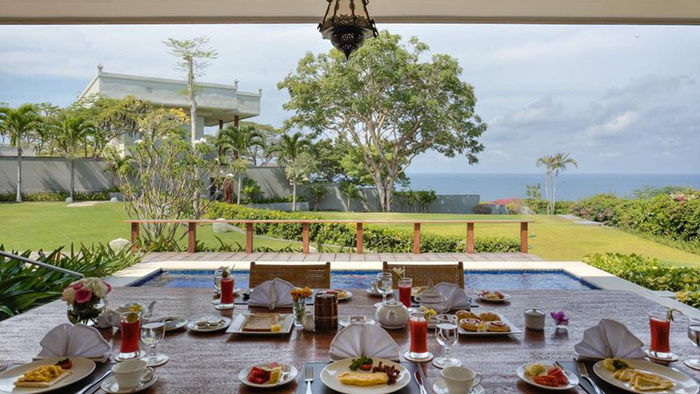 Villa Karang Dua
This villa is truly a dream – set in an expansive garden overlooking the ocean, Villa Karang Dua emits a sense of calmness and serenity. Pretty and picturesque, the villa is well-decorated in light colours and beautiful furnishings.
Capacity of Villa Karang Dua: 100 (seated) / 200 (standing)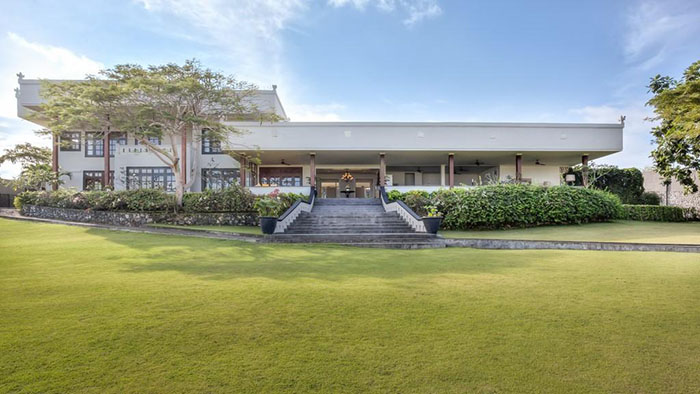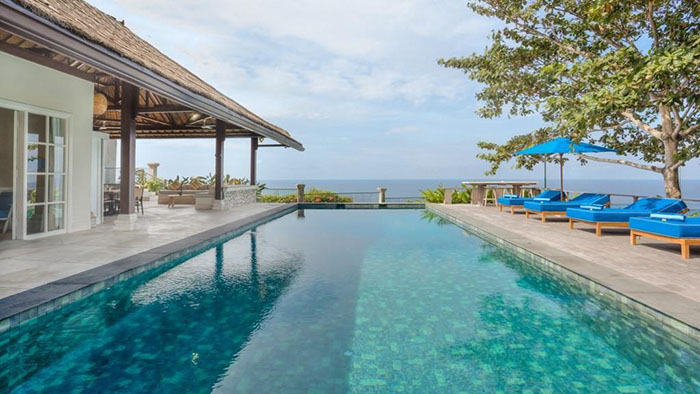 Villa Karang Putih
Situated next to Villa Karang Dua (but not considered to be a shared villa complex), Villa Karang Putih can be considered to be a larger, more expansive version of Villa Karang Dua. We're completely in awe at the sight of the extremely spacious garden that the villa sits on – in fact, we cannot quite believe that this lovely garden has a seating capacity for up to a total of 300 guests!
Capacity of Villa Karang Putih: 300 (seated) / 500 (standing)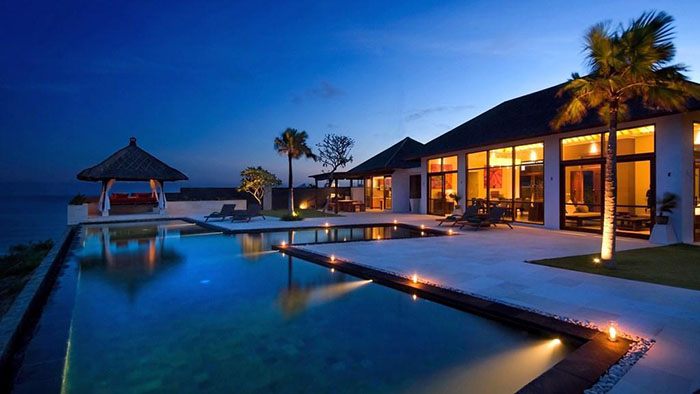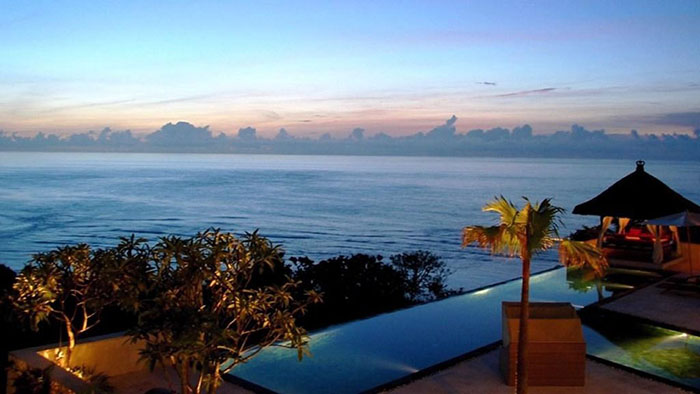 Villa Karang Kembar Tiga
Modern, classy, quirky and Oriental are words that we'd use to describe this villa. We have heard from blissfully married couples who have held their weddings here, and they have told us that they were wowed by the stunning sight of the ocean from this beautiful cliff-top setting.
If sweeping views of the blue ocean is one of your top criterias when it comes to selecting a wedding venue, be sure this check this villa out!
Capacity of Villa Karang Kembar Tiga: 50 (seated) / 100 (standing)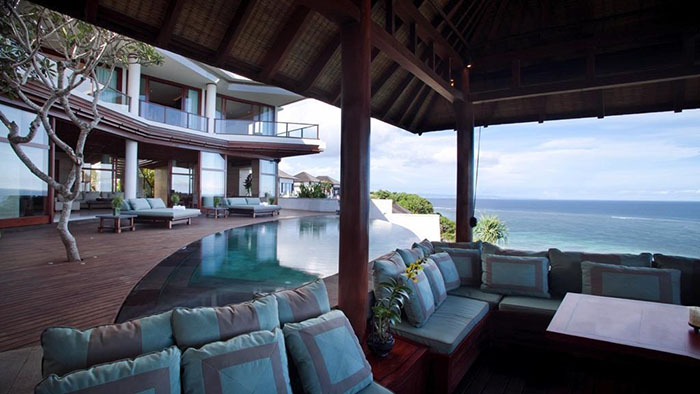 Villa Bidadari
The sights that one enjoys from different spots within this villa is absolutely lovely. We also like that this villa has some seriously cool facilities – it is the only villa with a private inclinator that brings you to a Balinese Cabana located right on the beach-front!
Capacity of Villa Bidadari: T.B.A
Looking for more cliff top wedding venues? Take a look here!