Setting aside sufficient time for preparations is the key to minimising your stress levels on your wedding day! Here's a sample schedule for your pre-ceremony preparation process!
What is one of the best ways to reduce the stress that brides and grooms face on their wedding day?
By scheduling enough preparation time for the events and activities on their special day! In this four-part series, we provide a sample schedule for four different segments of your wedding – the pre-ceremony preparation, ceremony, post-ceremony photography and reception.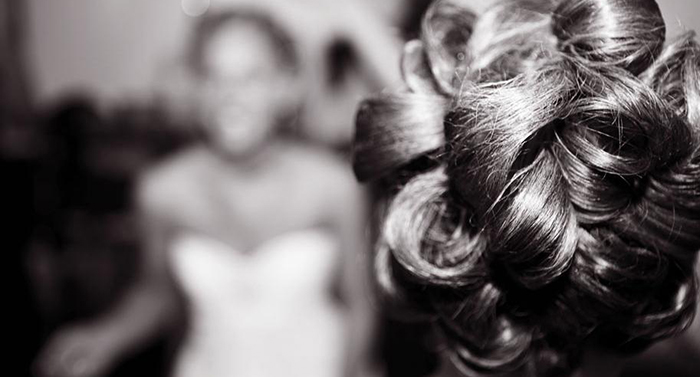 Pre-Ceremony Preparation
Bride:
Bride's Hair-do: One Hour
Setting aside an hour for your hair-do ensures that your hair stylist has sufficient time to perfect your hairstyle, and to make any changes to it if necessary.
Bride's Makeup: 45 – 60 minutes
This varies, depending on the style of makeup that the bride has selected. Take note of the time taken when your makeup artist does a makeup trial on you, and ensure that you set aside adequate time for your makeup on your wedding day.
Bridesmaids
Bridesmaids' Hairdo: 30 minutes per person
Bridesmaids' Makeup: 45 minutes per person


Sequence:
Hair
We advise that the hair stylist work on the hair-dos of the bridesmaid first. As such, when the photographers arrive, they can capture images of the bride getting ready for her wedding ceremony.
Makeup
The bride can start by having her makeup done first. This ensures that there is ample time for the makeup artist to prep her face, and to let her relax and enjoy the preparation process.
Photographers
The photographers should arrive at the venue at about one hour before the bride is ready for her ceremony. It is best that they arrive in the final segment of the preparation process, when the bride is in the midst of having her hair-do completed.
This ensures that the photographer captures flattering images of the bride, while she is in the midst of her preparation. A time span of an hour also provides ample time for the photographer to capture the details of the bride's outfit, such as her bridal gown, shoes, accessories and makeup.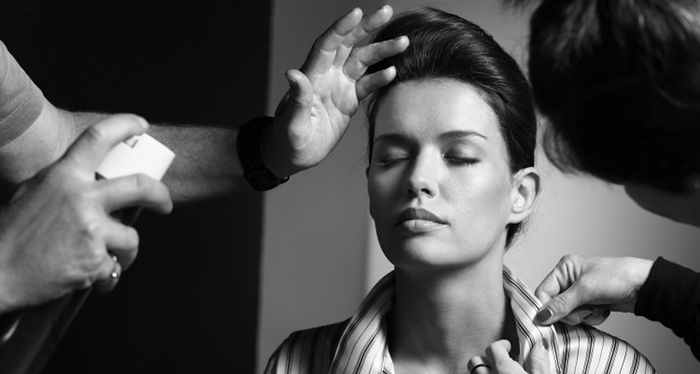 Additional Note:
A Bridal Troop
If you are planning to have more than four bridesmaids, we advise that you ask your stylist to bring along an assistant, so as to cut down on preparation time.
Salon Preparation
If you and your bridesmaids are heading to a salon for your hair-do and makeup, it is best that you double the estimated time taken to travel to and fro. After all, hiccups may occur, and it is much better to have too much time on hand, than to rush through preparations due to a lack of time.
In the second part to Schedule for a Stress-free Bride #1, we provide a simple timeline to help you schedule your wedding ceremony!