Hello all! In this post, Wedding-Bali.com met up with Leana Doray, founder of The Wedding Scoop!
I've always found the wedding information and images on The Wedding Scoop to be really interesting and comprehensive. I'm not a bride (yet ; p), but I can imagine that the site must be a lovely source of fun ideas and inspiration for all brides-to-be thinking of having their wedding on sunny Singapore!
I am excited to have Leana and The Wedding Scoop on Wedding-Bali.com's Meet the Wedding Expert column this week. Let's hear what she has to say about her work behind the scenes of The Wedding Scoop, as well as her thoughts on the wedding industry!
Wedding-Bali.com: Hello Leana! First, let's start with a self-introduction. ; ) What are your interests, and what do you enjoy doing in your free time?
Hi, and thank you for this interview Lin!
My husband, Dharma, and I don't have a lot of free time. When we do find pockets, we try to do things together. We love exploring new parts of Singapore and catching exhibitions or performances. Since Dharma is a bit of an adventure bunny, we try to go on mini 'adventures' like ATV-ing, clay pigeon shooting and most recently, prawning!
You mentioned in previous interviews that you completed teaching stints at a high school in Sydney, as well as in an international school here in Singapore. When and how did you started becoming interested in weddings, and in starting up The Wedding Scoop?
The Wedding Scoop is a resource we wished we'd had when we were planning our wedding almost three years ago. I was following online sites and blogs which were incredibly inspirational, but I wanted to know if it was possible to recreate all these beautiful ideas in Singapore, and which vendors I could seek out to help us.
So, our own wedding was definitely the impetus for starting the site!
Tell me a little more about your work behind the scenes of The Wedding Scoop. What roles are you involved in?
I am involved in most aspects of the site in some way, shape or form, ranging from content creation and social media management, to business aspects such as sales and advertising.
And which roles do you enjoy the most?
What I enjoy most is working with couples and vendors on their real wedding, engagement and proposal submissions, collaborating on styled shoots with vendors who blow my mind with their talent, and brainstorming ideas with our wonderful team to see how we can better improve the site and our readers' experience!
On most days, you can also catch me tearing up or smiling like a crazy person as I watch wedding videos and scroll through wedding images. It's a real joy!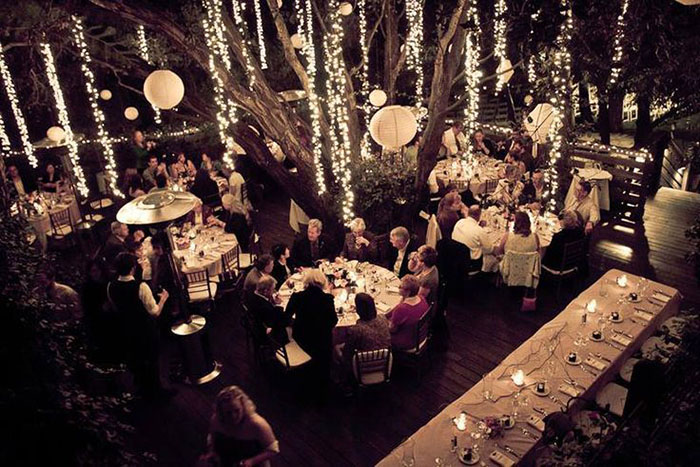 I love the articles and images on The Wedding Scoop! Where do you get inspiration and ideas from?
Thank you!
Inspiration comes for everywhere – from the boundless creativity of our brides and grooms in their engagements and weddings and the vendors who help them craft and bring about their visions, to social media channels and seeing what is happening in Singapore, the region and beyond.
There is always something new to wake up to in the world of weddings!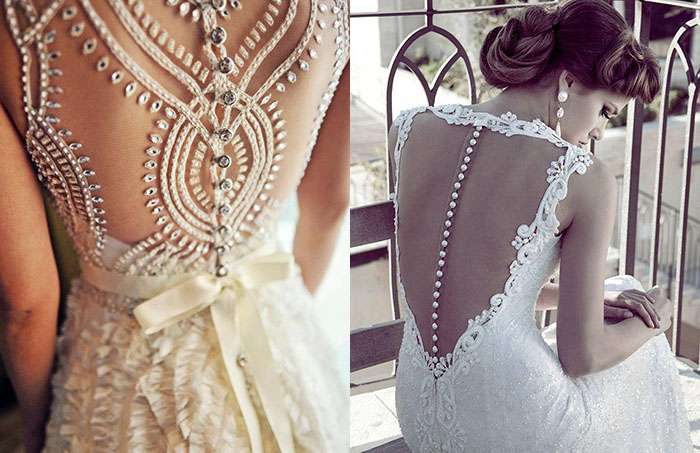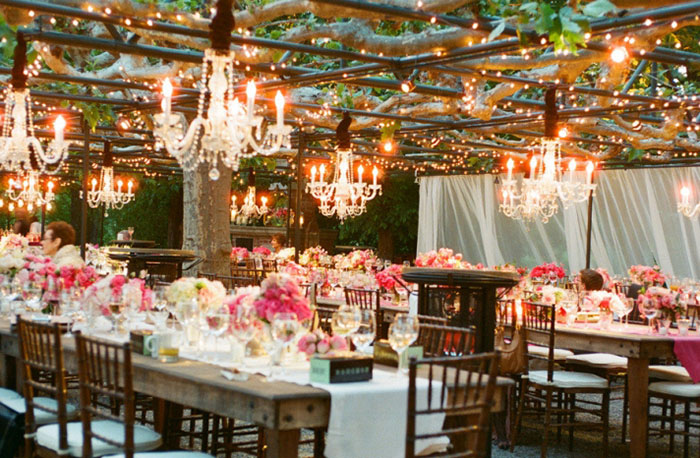 What are your favourite wedding platforms?
I adore blogs like Green Wedding Shoes and Style Me Pretty. I get my daily fix of wedding gown inspiration from websites like Wedding Inspirasi, and browse through instagram accounts such as @Kaftanusman for all things fashion.
In your opinion, what are trends or themes that are popular among wedding couples in Singapore?
Since introducing rustic and Art Deco/Great Gatsby styles in our editorial features and styled shoots, we've begun to see them gain popularity among wedding couples.
With Pantone's colour of the year being radiant orchid, there have also been some lovely colour palettes incorporating purple hues such as lilacs and lavenders. Neutrals and pastels are popular too, and we're now starting to see pastels being used to create beautiful watercolor effects.
In terms of styling and décor, we authored an article about wedding backdrops last year. The article went viral, and we have since seen more and more couples incorporate these into their ceremonies. Personal touches which include D.I.Y decorations are also becoming de rigueur, as couples seek to put their own unique stamp on their wedding celebrations.
Another trend that we find is gaining popularity are weddings that begin with an outdoor (garden) ceremony, and end with a reception held in the cooling interiors of an indoor venue.
We've noticed that some couples are also opting to have two receptions. They hold a traditional ballroom reception with a large number of guests, and a second, smaller-scale and more intimate celebration for close friends and family members.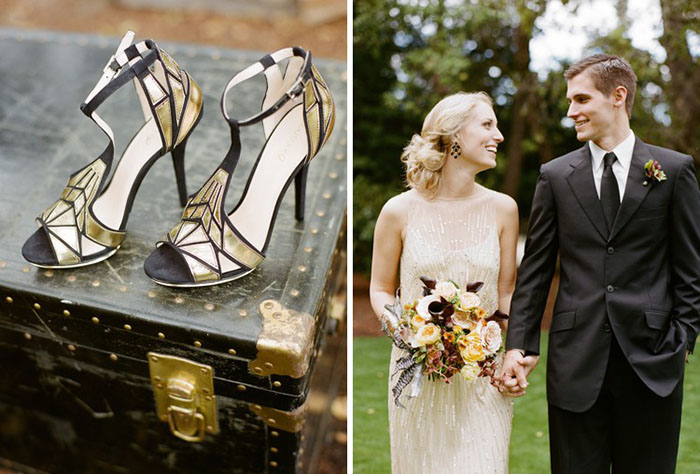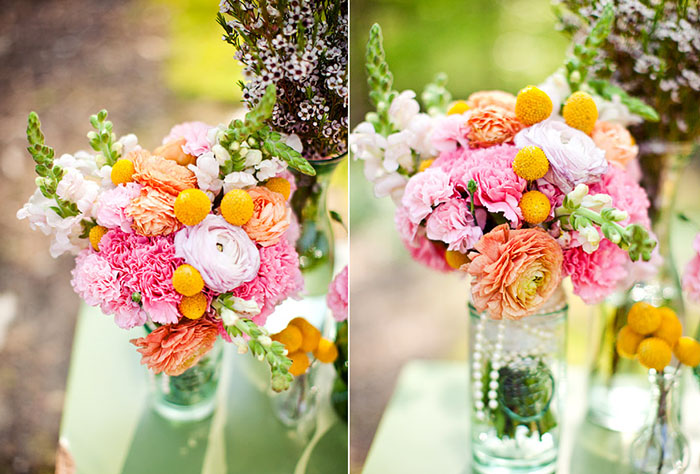 Destination weddings have started becoming increasingly popular over the past few years. What is your opinion on this trend – do you think that it is merely a fad, or do you think it is a trend that is here to stay?
I think it's definitely a trend that's here to stay!
There's a lot going for destination weddings including reducing costs because guest lists are kept trim, and wedding couples also have the added benefit of being able to extend their wedding on to a honeymoon with ease (I believe some venues even offer a 'package deal' to newly-weds).
In certain destinations, you may be able to get more for the same amount you would pay in Singapore, stretching your dollar even further.
We are actually working on an article about destination wedding venues close to Singapore right now, so do keep your eyes peeled for it!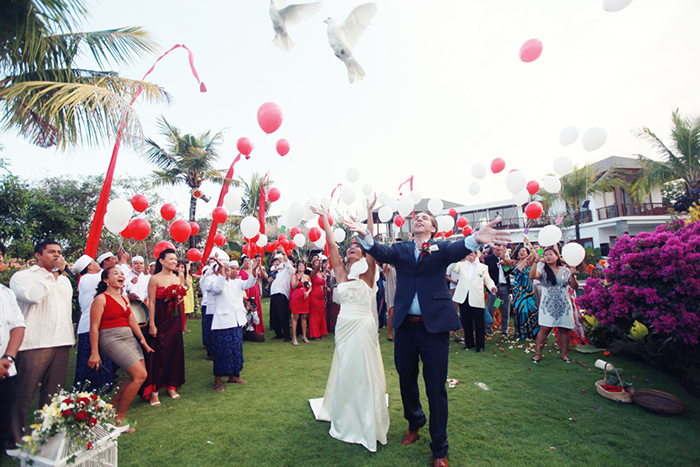 What are some aspects of weddings that brides and grooms place an emphasis on?
Venue, food and drink often take up the largest proportion of the wedding budget, and photography is sometimes something couples skimp on, but we feel this should never be the case! Photos (and videos) are things which you will retain long after the day. When memories start to fade, trust us, you will want those special moments captured forever.
Can you share some tips and advice that will help wedding couples when they plan their wedding?
I think communication is key when couples plan for a wedding, and if parents are helping out financially, then it's integral that you speak with both sides of the family early on during the planning process, to find out their expectations and manage those together.
Word-of-mouth is a powerful way to find out about potential vendors, so speak with friends who have recently been married, or talk to couples whose weddings you have enjoyed attending.
 Use sites like The Wedding Scoop to view real wedding celebrations – the vendors that are involved in the weddings are credited at the end of each post, so you can easily contact them if you come across something that you like.
I cannot emphasise the importance of taking time to do your research and meeting with potential wedding suppliers so that you can decide whether the fit is right for you, so start as soon as you can!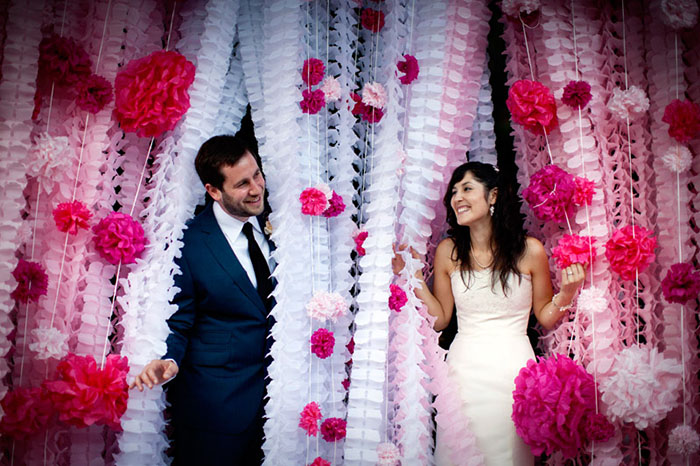 Do you have a dream wedding in mind? Tell me about it ; )
I now have so many variations of my dream wedding! I would need a big wedding anniversary party and vow renewals every year just to encapsulate each and every one! I worry that if I had to have a wedding do-over, it might end up being a crazy mishmash of all my favourite ideas.
My personal favourites of the moment include taking a few intimate bridal boudoir-esque shots the morning of the wedding, picking midi or tulle skirts for the bridesmaids instead of dresses, having a flower wall such as the one 'Kimye' had for their wedding as a backdrop (budget-friendly options would be washi taping single flowers, or just using greenery for a wall), or lush hanging florals and knockout gowns that will be talking pieces all on their own!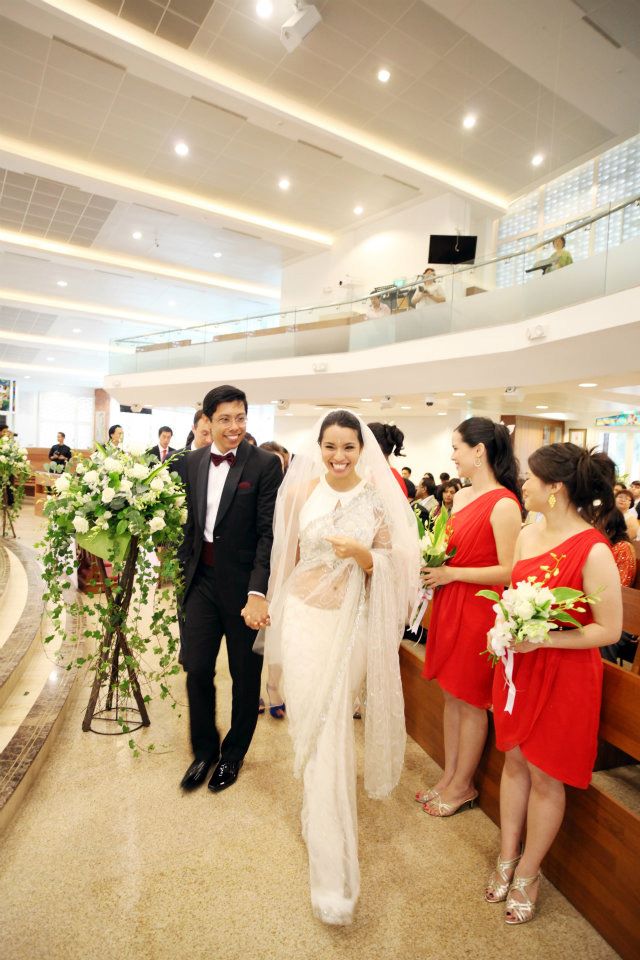 Here's a lovely shot of Leana and her hubby!
Leana would like to share two styled shoots that The Wedding Scoop has collaborated on with some wonderful creatives recently. Do check out the gorgeous images in the links below!
Queen Bride: A Bridal Boudoir Shoot at St. Regis Singapore
Glamourous Bridal Prep Inspiration, Old Hollywood Style (The Wedding-Bali.com team loves this one! ; )