We have a chit-chat with a wedding guru to find out what's going on in the heads of wedding couples keen on marrying abroad!
Wedding-Bali.com: Let's find out more about the wedding couples of today. We'd love to know more about their purchasing habits and mindsets when they are deciding on their destination wedding abroad.
Couples who opt to have a destination wedding usually have a higher average age, and are stable in financial and career aspects. They have more money to spend on their wedding and honeymoon abroad.
There is a rise in the spendings of destination wedding couples. Compared to the expenditures of brides and grooms in the previous years, couples now are willing to spend more on luxury items, such as spa treatments, travel activities for their guests, and a beautiful wedding venue.
It is interesting to note that they do not see these expenditures as a splurge. Rather, they feel that it is a worthwhile investment. Previously, couples may have thought, 'I am going to make a splurge on this aspect.' Now, their perception is, 'I deserve this,' or, 'I need to do this'.
WB: What are the aspects of the wedding that they are willing to spend more on?
Wedding photography is definitely an aspect that they are willing to splurge on. They are also highly-involved in the meetings with their wedding planners, and make special requests for food and beverage, such as having their own cocktail and mixology bar at their wedding.
They are also spending more on travel activities for their guests. There is an increase in the percentage of brides and grooms who organise group tours for their guests.
Let's talk about their expenditures for the wedding guests. Why are they more willing to spend on their guests now, and what are the aspects that the couple pay more for?
As there are fewer guests attending destination weddings abroad, the bride and groom are willing to spend a higher amount per guest. They will contribute towards paying for the air tickets, accommodation, as well as travel tours for the guests at their wedding destination.  
They are also willing to pay for upgrades or additional excursions for their guests.
They do appreciate that their guests are taking time off to attend their wedding abroad. They want to be sure that their guests are enjoying themselves, and therefore, are willing to spend more to provide their guests with a better experience.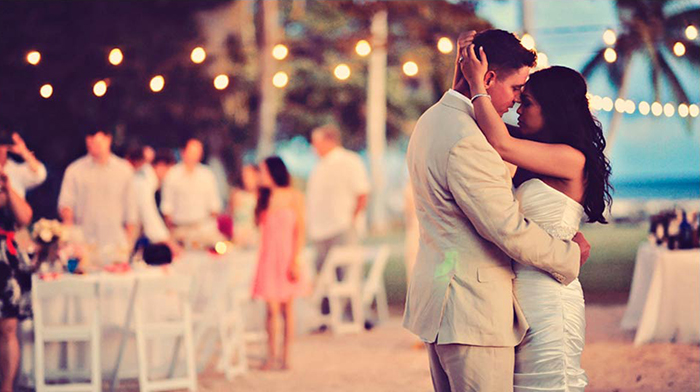 WB: What are other trends that are prevalent among the destination wedding couples now?
These days, brides and grooms are highly involved in the planning process of their wedding. It did not use to be the case, but grooms request for almost as many consultation meetings as the brides.  
Wedding couples now also seek a unique and meaningful experience. They do not want an an experience, or to select a destination that is similar to what other couples have chosen. They want to have a tailor-made experience that is one-of-a-kind.
Also, they are looking for a destination that will appeal to their guests. They want their guests to see it as a fun and exotic location, as their wedding abroad also serves as a vacation for their friends and family members.